Guidewire has decided to aim to expand its technology distribution into the London market in the belief that this could provide a lot of efficiency through automation.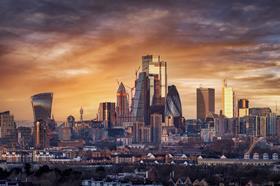 Speaking exclusively to Insurance times at Guidewire's recent Connections 2022 conference in Las Vegas, Sheridon Glenn, global vice president for markets and strategic initiatives, said: "The London market has risks that no one else will write about as they are extremely complex.
"You have to have a lot of specialists involved and multiple insurers in the whole process to understand how this is going to be done – this is a very unique underwriting process."
While Glenn believed the London market could have 'better equipment', he said improving these processes isn't just about technology.
"Sometimes it's not technology that's getting in the way of optimisation, but rather a willingness to adapt to a new standard, and there are instances where sometimes manual processes will be the primary process," he added.
In early October, Guidewire was selected to automate Liberty Specialty Markets claims processing for Lloyd's of London Syndicate 4472.
This, however, wasn't Guidewire's first foray into the London market: its first entry was in 2017, when the insurance software provider expedited claims for Lloyd's unions and the International Underwriting Association with its Claims Center.
That same year, Sompo International enrolled in Guidewire's PolicyCenter.
Meanwhile, Beazley finalized its claims transformation program in June 2020 with the same proposal from Guidewire.
Automation costs
For Glenn the debate often rages on whether everything in London Market should be automated or not.
"If you take a step back, the cost of automating everything doesn't justify itself. It's okay to be manual and work with an insurer," she said.
Glenn gave the example of a New Zealand client who was trying to automate a process for one of his very unusual business books: In five years, the client had written only five policies.
He continued: "We shouldn't have to go through the effort of automating the whole underwriting process for five policies. The company did this manually on a spreadsheet as the cost benefit was not there.
"There will be some products that come underwritten that lend themselves more and more to automation and others that lend themselves to the manual [ways]."